Land Mobility
Tata Advanced Systems' offers a wide range of products operating across the entire spectrum of Military Vehicles from Logistics to front-line Combat. Tata Advanced Systems today is the largest private sector mobility player in the Defence space in India. Our mobility solutions portfolio includes all classes of vehicles from light to heavy combat range for the Indian and International Armed Forces.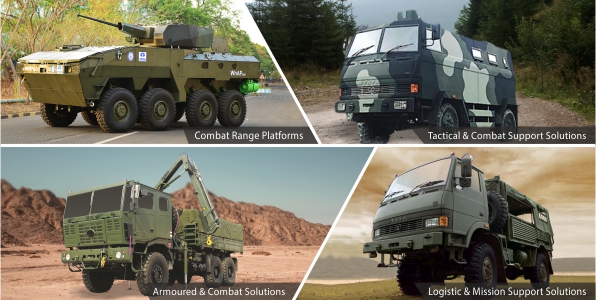 DEFENCE & SECURITY
Tata Advanced Systems has built up an unmatched depth of capability in integration of various sensors, weapons with cutting edge technologies to deliver complete platform solutions for the armed and paramilitary forces, homeland security agencies and state police forces. The Tatas have played a vital role in delivering key solutions across the technology spectrum for vital military programs of national importance.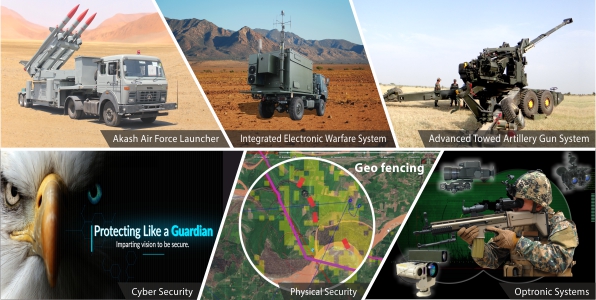 AIRBORNE PLATFORMS AND SYSTEMS
Tata Advanced Systems' Airborne Platforms and Systems division is focused on complex mission systems integration for both Fixed and Rotary Wing Platforms. It has developed in-house capabilities to integrate its own Mission Computer with different sensors for Airborne Command and Control Systems and has developed Ground Control Systems for Manned Intelligence, Surveillance and Reconnaissance (ISR) Platforms and UAVs.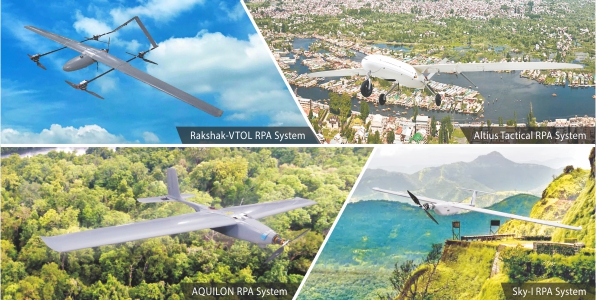 AEROSTRUCTURES AND AERO-ENGINES
Tata Advanced Systems has been delivering end-to-end solutions for OEMs across the world. Our scope of work ranges through design & engineering, advanced tool design & manufacture, complex machining, composites, sheet metal fabrication and equipped airframe assemblies underpinned by an inclusive range of special processes and multi customer qualifications. Over the years, we have developed unique precision manufacturing capabilities to meet the exacting standards demanded for Aero-engine components and sub-assemblies, with an ability to handle global work transfers.